Compatibility Report
Name of the game with compatibility issues: Super House of Dead Ninjas
Steam AppID of the game: 224820
System Information
Steam Deck 512 GB
Proton version: Experimental
I confirm:
[x] that I haven't found an existing compatibility report for this game.
[x] that I have checked whether there are updates for my system available.
Symptoms
Checked on protondb and tested myself, despite being marked as playable, apparently something regressed from 6.3-8 because I'm noticing a frame time spike every few seconds on Experimental and 7.0.2 too. Kinda makes it harder to play as a result, considering its a twitchy arcade hack and slash kinda game. steam-224820.log
Experimental: (Hard to tell via picture, but that spike happens every 1-3 seconds)
6.3-8: (Stays smooth as silk, also the higher temps are from repeated testing.)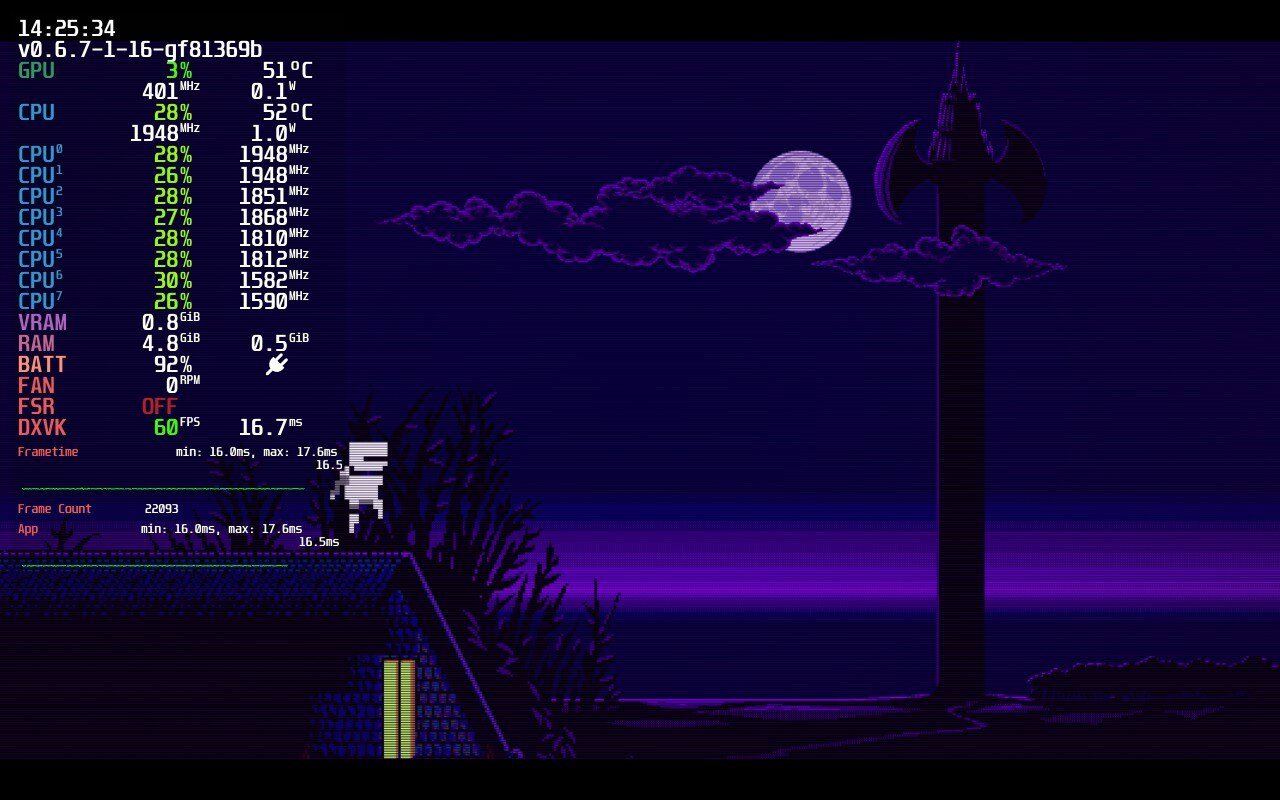 Reproduction
Start the game up with the mangohud overlay on and watch the frame time.